Rebel pop duo SARURU releases their first single "Girls" 7th of April!
SARURU is a rebel pop duo formed by two multi-instrumentalist bunnies Salla-Marja Hätinen (konserttikannel, kannel, lead vocals) & Marianne Heikkinen (drums & percussions, guitar, keyboard, pad, vocals). This wicked group combines pop-hooks and sugary bubblegum aesthetic to heavy riffs made with too many fuzz pedals. SARURU is inspired by Japanese yami kawaii -culture that combines cute and creepy, and is on a mission to show the world what girls are made of!!
Hätinen and Heikkinen write all SARURU's hyperpop music together, pouring in their mutual love for ever-green, iconic pop music, meaningful lyrics and modern metal with a twist. One can also hear sprinkles of J- & K-pop, but the distinct sound of Hätinen's kanteles is, what makes the duo extraordinary.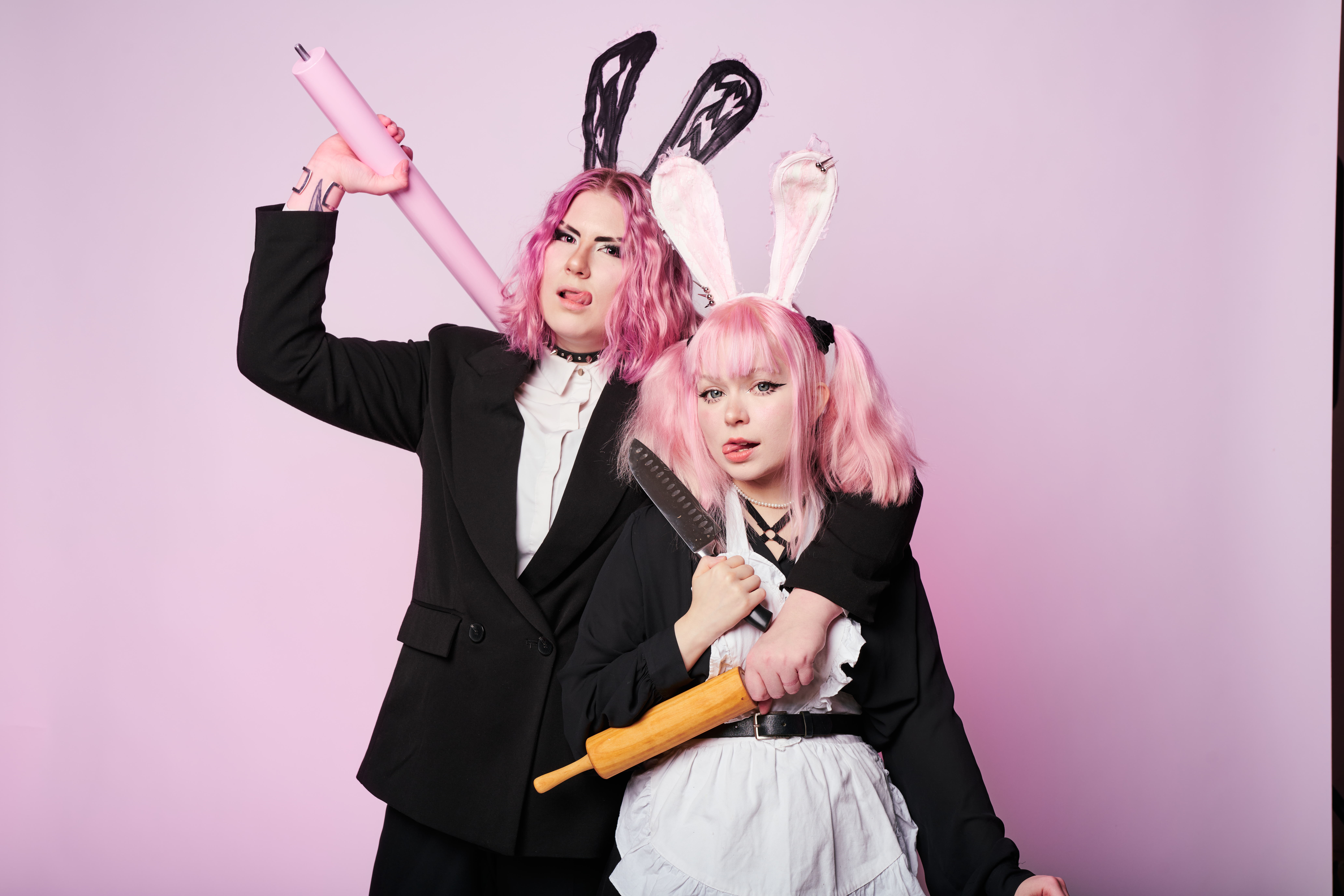 Timanttinen duo SARURU julkaisee ensimmäisen singlensä GIRLS 7.4.!
SARURU on kapinallinen pop duo, jonka muodostaa kaksi multi-instrumentalisti -pupua: Salla-Marja Hätinen (konserttikannel, kannel ja vokaalit) & Marianne Heikkinen (Rummut, perkussiot, kitara, koskettimet ja taustavokaalit). Tämä häijy duo yhdistelee pop-kertosäkeitä ja makeaa purkkapalloestetiikkaa raskaisiin riffeihin, jotka syntyvät liian monen fuzz-säröpedaalin voimalla. SARURU on saanut inspiraationsa japanilaisesta yami kawaii -kulttuurista, joka yhdistää söpön ja pelottavan. Tehtävänään SARURULLA on näyttää maailmalle mistä tytöt on tehty!!
Hätinen ja Heikkinen kirjoittavat kaiken SARURUn hyperpopmusiikin yhdessä, yhdistelleen molemmille rakasta ikivihreää, ikonista pop-musiikkia, merkityksellistä lyriikkaa ja modernia metallia omalla tyylillään. SARURUN musiikissa voi kuulla hyppysellisiä J- ja K-popista, mutta Hätisen kanteleen omaleimainen soundi on se, mikä tekee tästä duosta ainutlaatuisen!