The Biggest Metal Phenomenon Of the Year Is Here
Watch The Video For Debut Single "The Other Side" HERE
Released Today Featuring Members of Bathory and Sabaton.
Album "The Arrival" Released 3rd June 2022
2022 Festival Shows Announced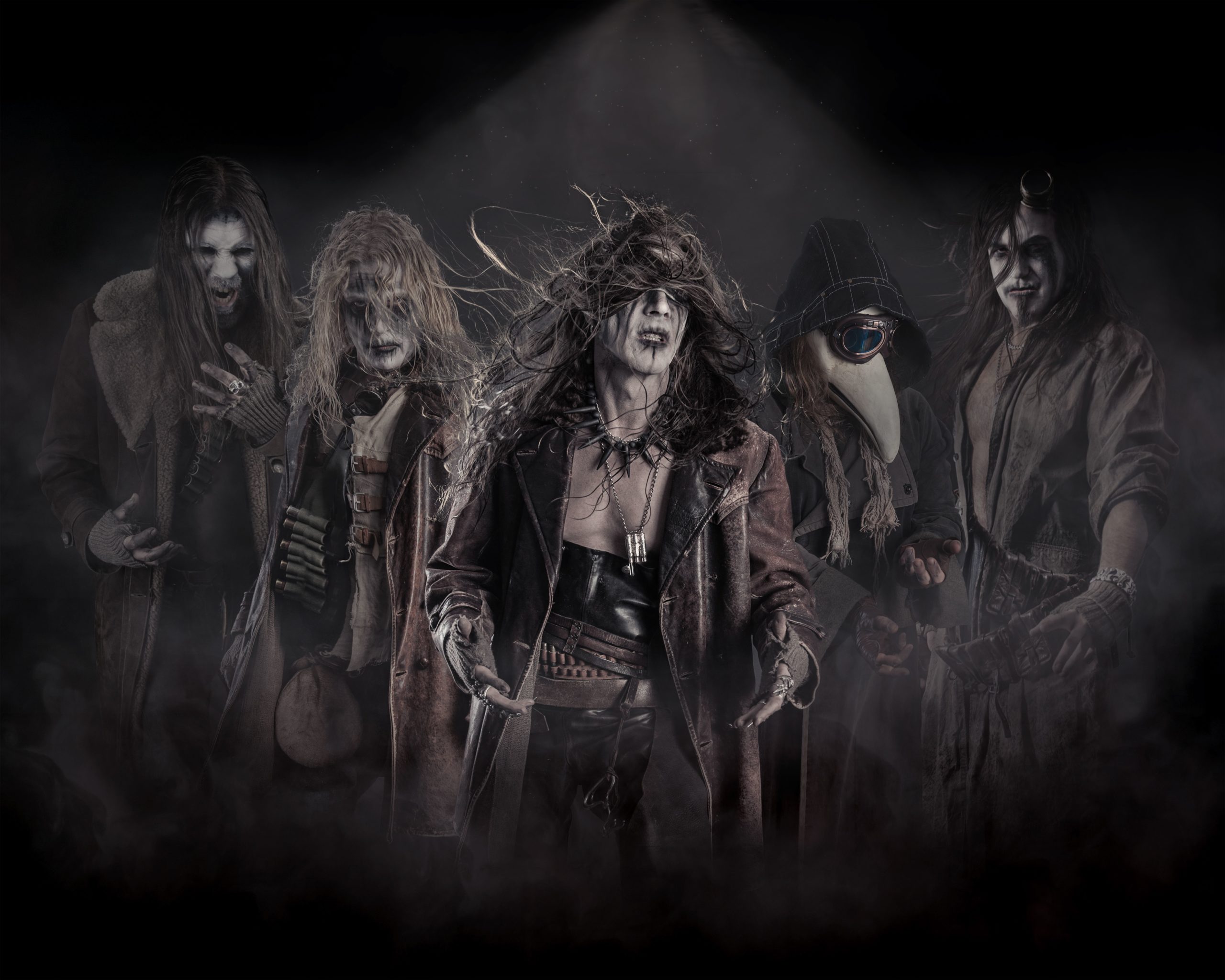 Friday 18th March 2022 – Swedish five piece Dampf today launch their debut single "The Other Side". Listen to the song HERE. Watch the video HERE. New album will be released worldwide on the 3rd June 2022 via Gramophone Records (Finland). 
"What is DAMPF?" you may ask. "Who, and what, is behind these huge riffs, brutal metal and catchy choruses?" 
DAMPF is a supergroup of heavy metal royalties, leaded by almighty A-tron who you may know from his career as Martin "E-Type" Erikson. 
Many years ago Martin had an idea to combine power of dark metal and pop melodies. But it wasn't until recently, when he was given a written assignment by Eye – to write the songs for 3 albums in this spirit – that he realized that the time for this dream has arrived. 
Martin gathered the most talented musician friends and they have now completed their first single to make her and their message audible: the future is not historyless and the dead are not gone.
"New single "The Other side" is about reconnecting and socializing with those who are no longer alive. In ancient times, the dead and the memory of the dead were treated in a more vivid way. You saw them in nature, in the clouds of heaven and the flames of an open fire. The dead were absent but not gone. Everyone has seen a ghost but no one has been beaten by one. They just look scary, are interesting and usually kind. Let them know that you believe in them. "When you feel the other side – reach out. Let them know that you're there". And the great thing is that this song can be sung by both sides." Martin says and continues: 
"I had missed making new music for many years. A new song of E-type must be better than my old ones, which is so difficult that nothing was written. At all. But when I received the letter from Eye, I was really happy and thought that now I can create something new that no one can compare with anything else. Old or new. Just DAMPF simply. I've been longing for distorted guitars since Back in the loop and Free like a flying Demon. And now it's time. Although the joy is obviously obscured by an inexplicable war in Europe. It's very sad. But the world needs new strengthening music."  
In "The Other Side" DAMPF got some extra power from some friends: 
"In "The Other Side" we had the pleasure of being joined by my old friend and the eminent bassist in Bathory from the first wave of Black Metal, and my new friend, the incomparable lead guitarist Tommy Johansson from great Sabaton." 
The bands stunning debut video was put together by Ted Lindén & A-Tron.
The band are set to play a series of festival shows in 2022, with more shows to be announced
18th June 2022                                                                Rock In The City – Helsinki, FINLAND
7th July 2022                                                                   Rock In The City – Oulu, FINLAND
8th July 2022                                                                  Sauna Open Air – Tampere, FINLAND
14th July 2022                                                                 Gefle Metal Festival, Gävle, SWEDEN
29th July 2022                                                                 Rock In The City, Kerava, FINLAND
So it's time, DAMPF is here. If you like it, YOU ARE DAMPF. 
The band's debut album," The Arrival", will be out via Gramophone Records 3rd June.